There's no doubt that problem skin can have an impact on self-esteem and confidence. Chemical peels are a remarkable non-invasive skin treatment that can visibly improve the structure of the skin, as well as improving the appearance of fine lines and wrinkles. Whether the underlying issue is acne or tired aging skin, our medical grade chemical peels have been carefully formulated to deliver visible results.
HOW DO CHEMICAL PEELS WORK?
The process is simple. A chemical solution is applied to the skin – this speeds up the normal exfoliation process by removing the damaged outer layer of skin. The impact is huge – it allows new cell growth to begin and brighter, smoother skin to develop. Removing the damaged skin also treats facial blemishes, uneven pigmentation, wrinkles, sun-spots, crow's feet and acne scars.
Mild, medium or deep peel, all of our medical grade treatments are administered by professionals in a safe clinical environment. Please note that all clients must use the prescribed pre-peel treatment for 10 days preceding the appointment. For more information or to purchase the pre-treatment creams please drop into our clinic or give our team a call.
With our years of experience we have finally launched our first line of the Kerry Hanaphy Skincare range. Enjoy the benefits of a degreasing cleanser every day, keep your lips plump with our hydration complex and let you skin sleep tight with our overnight rejuvenator.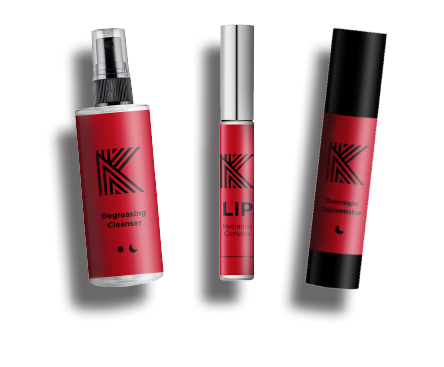 LOOKING FOR THE PERFECT POUT?