Painless with no downtime treatments, ideal to remove peach fuzz and up to 3 layers of dead skin cells. Benefits: allows deeper product penetration, removes soft facial hair, skin looks soother and brighter, improves the appearance of fine lines, removes dead skin, can be performed on all skin types. NOT SUITABLE FOR SKIN SUFFERING FROM ACTIVE ACNE!
Once injected, PDO threads begin to stimulate the production of collagen, elastin and hyaluronic acid – key components in healthy, younger looking skin. Without the need for invasive surgery, PDO threads reintroduce natural facial contours while improving blood circulation, brightening skin and reducing the appearance of fine lines and wrinkles.
Our clients can rest assured that PDO threads are 100% safe – polydioxanone is a dissolvable material regularly used in heart surgery. With no side effects, the threads are absorbed into the body after approximately 6 months and results naturally begin to fade after 18 months.
With our years of experience we have finally launched our first line of the Kerry Hanaphy Skincare range. Enjoy the benefits of a degreasing cleanser every day, keep your lips plump with our hydration complex and let you skin sleep tight with our overnight rejuvenator.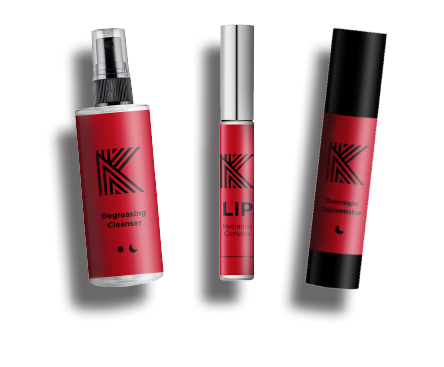 LOOKING TO ACHIEVE YOUNGER LOOKING SKIN?