There's a reason Kerry Hanaphy is known as 'The Lip Queen'! Sought after for her precision, innate understanding of lip fillers and incredible results, Kerry works closely with our clients to achieve their desired lip shape and size.

Subtle or bold, lip enhancement provides a fast, safe and effective way to achieve fuller, luscious looking lips. Carefully administered by our team of medical professionals, the plumping and volumising effects last between four and six months.
HOW PAINFUL ARE LIP FILLERS?

You should expect a slight pinch upon injection however the pain experienced is dependant on both your own personal threshold and the location treated. All of our premium dermal lip fillers include a dose of anesthetic to numb the area and are administered with precision by our team of highly experienced professionals.
HOW LONG DO LIP FILLERS LAST?
The length of time lip enhancement lasts is dependant on your lips and the amount of filler injected. Generally speaking a half millimeter of premium dermal lip filler will last between four and five months while a full milliliter will last up to six months.
With our years of experience we have finally launched our first line of the Kerry Hanaphy Skincare range. Enjoy the benefits of a degreasing cleanser every day, keep your lips plump with our hydration complex and let you skin sleep tight with our overnight rejuvenator.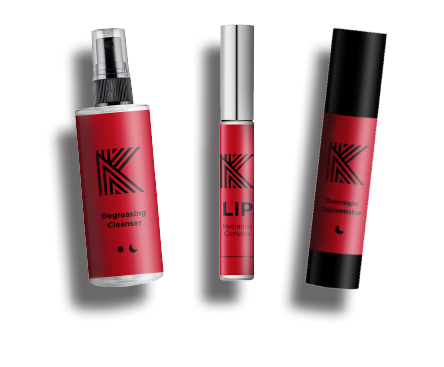 Interested in our Facial Dermal Fillers?