Our latest treatment is the Sofwave – the latest machine in ultrasound technology, which helps with tightening of the skin , Book your FREE consultation Now.
Price List
Brow Lift €900
Lower Face & Submental €1400
Lower Face, Neck & Submental €1750
Full Face & Submental €2065
Full Face, Neck & Submental €2600
Please note this treatment is only available in South William Street – Consultations can be done in any of our 3 locations.
Sofwave™ delivers Synchronous Ultrasound Parallel Beam SUPERB™ technology, providing a reduction in fine lines and wrinkles and lifting the eyebrows, neck, and submental area in a single treatment session, no matter the season, skin type, or skin color.
How long does it take to see results? 
Immediate results can be seen as soon as 1 week following the treatment. However, the collagen regeneration process can sometimes take up to 12 weeks, so patients are expected to see ongoing improvements in 3 months after their treatment.
Sofwave can treat 4 main areas – Face, neck, brow and submental – Book in for your FREE consultation today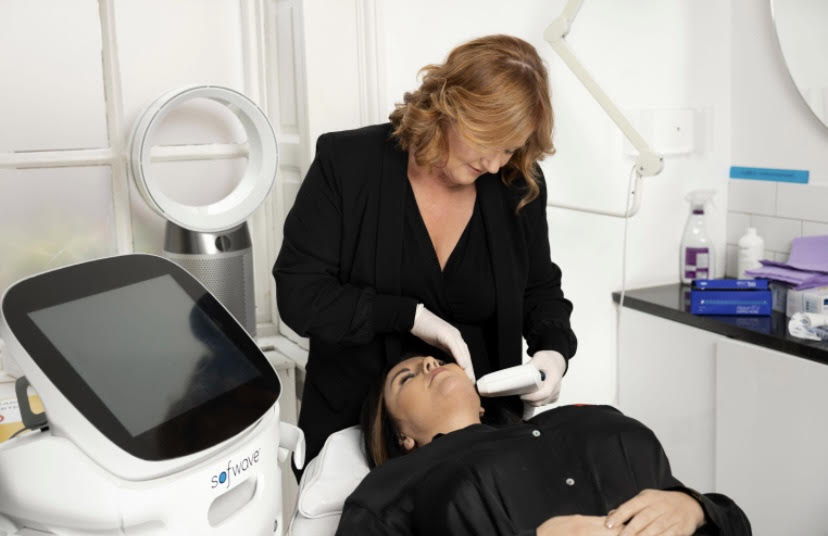 have you seen our new range of skin products?